Questioning: Rabbanit Ellyse Borghi & Tiah Gordon
29 July 2021
Jewish Museum of Australia
This series of talks pairs prominent figures with young and emerging voices for a bold and rigorous discussion on aspects of Jewish identity. Highlighting a diversity of viewpoints and allowing space for questioning, doubt and exploration, this discussion series aims to both interrogate and illuminate what it means to be Jewish today.
Join Rabbanit Ellyse Borghi and Tiah Gordon, Head of Music at Kehilat Kolenu, in conversation on living an authentic and honest spiritual life.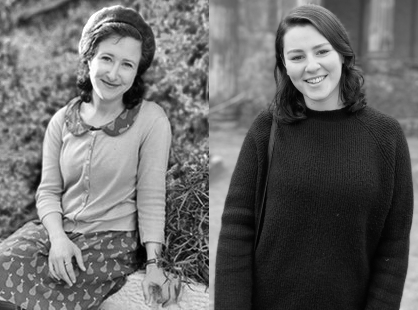 Rabbinat Ellyse Borghi
Rabbanit Ellyse Borghi was born and raised in Melbourne, Australia. She was the first woman in Australia to receive smicha (Orthodox rabbinic ordination) from Yeshivat Har'El in Jerusalem in 2019. Her other job is as a children's lawyer for Legal Aid. Rabbanit Ellyse is passionate about enabling wide access to the beauty of Jewish tradition and encouraging people to bring their full selves into Jewish life. 
Tiah Gordon
Tiah is the Rosh Levi'im (Head of Music) at Kehilat Kolenu. She is passionate about creativity and creating a sense of belonging for everyone within Judaism. She is studying Education, and spent much of her life in a youth movement pondering the question of her Judaism. Tiah's relationship with Judaism is constantly evolving, but ever-present themes within her Jewish expression are community, creativity and acceptance.
Cost
$30 Non-member
$25 Museum member
$15 Under 25s